For over 150 years, Dolime Quarry has supplied high-quality limestone to the Guelph community. The quarrying operations take place under the supervision of the provincial government, who oversee permits related to the ability to extract rock, set conditions for ensuring water safety and a variety of other important environmental factors.
The use of limestone as a building material is inextricably tied to the history of the Guelph community. Many of the city's iconic buildings, including the Wellington County Courthouse and the Wellington Hotel are constructed from locally-quarried limestone. Stone from the Dolime Quarry, specifically, helped build Guelph's iconic Basilica of Our Lady Immaculate.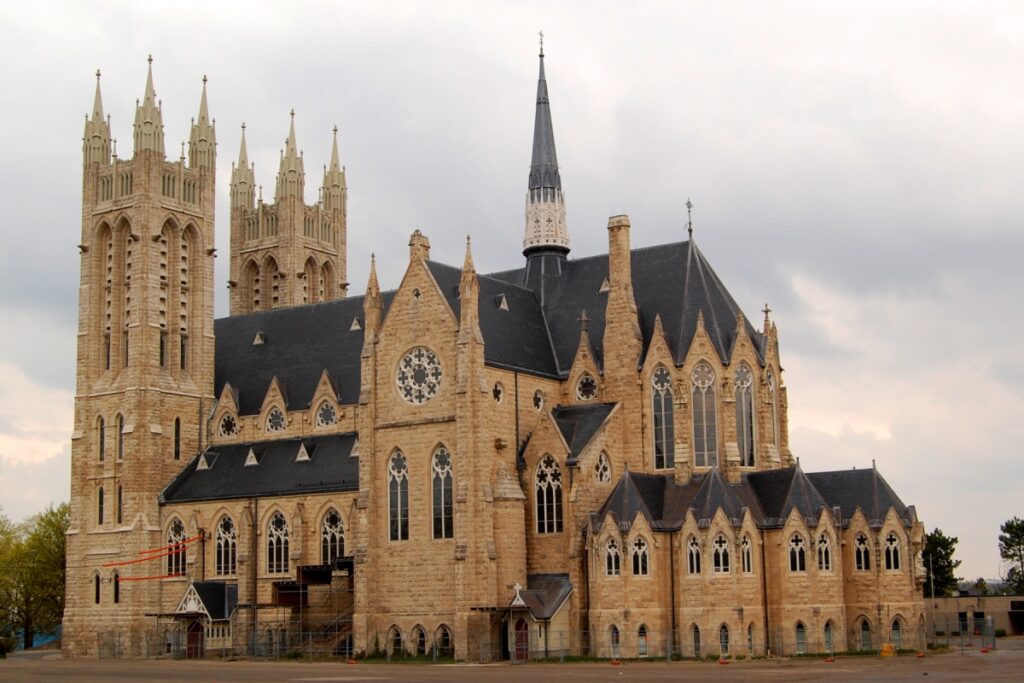 For a more-detailed history of limestone quarrying and construction in Guelph, please see this article published by the Guelph Historical Society.